About Cocobaci Oil Pulling
A
healthy

and

white

smile
with Cocobaci
It's a fact. Looking radiant is as easy as having a beautiful smile, and you sure won't have a problem showing off your pearly whites when you realise just how good you have just been to your body, by getting your mouthful of great tasting Cocobaci!
Combining the wisdoms of Oil Pulling, Virgin Coconut Oil and Gemmotherapy, you'll soon enjoy brighter teeth and help to improve your health with each swirl you take!
We are passionate about bringing you a simple solution that will brighten your smile, support your dental health and also have a positive effect on your body.
Almost every natural treatment in the last 5000 years has roots in Ayurvedic medicine. It literally means Life Science or Knowledge, and it is from this that we will help to restore balance and vitality Oil Pulling is one of these ancient methods that have made it through the ages.
Oil pulling is an effective treatment to support your body's detoxification process. It is a simple procedure, you just need to swirl the right oil around in your mouth and spit it out, easy.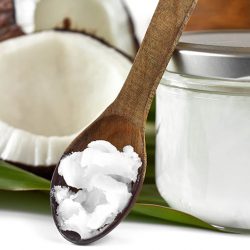 Happy Mouth, Happy Body
Thousands of good and bad bacteria make their home in your mouth, and attaches itself to plaque. Think about it, everything you put into your mouth makes its way into your body.All those pesticides, hormones, GMO's and who knows what else!
Mouth acidity is also one of your main causes of dental problems due to what we eat and drink such as coffee, sodas, and processed foods.
Oil Pulling can help stop the negative influence by dislodging dental debris into the oil and spitting it out. This assists to prevent problems such as cavities, gingivitis, bad breath, inflammation and hello to a whiter smile! The fewer bacteria that enters your gut and every cell, the less your body needs to be in an emergency state, giving it more control and helping to clear toxins and repair the cells. Thus – fewer bacteria, less damage, increased repair and regeneration!
The goodness doesn't stop there!
We have integrated top technology and have added your daily dose of health
Gemmotherapy?

What's That!?
Gemmotherapy was discovered during the 1950's by a Belgian doctor by the name of Dr. Pol Henry (1918–88), who worked with a group of French Homeopaths and Biotherapists including Dr. Max Tétau (1927-2012) and Dr. O.A. Julian (1910–84). Gemmotherapy is also included in herbal therapies in France in the Pharmacopée Francaise[1] in 1965.
Gemmotherapy is a form of herbal medicine that uses remedies made from the embryonic tissue of various trees and shrubs using the buds and emerging shoots, the reproductive parts such as the seeds and catkins and from newly grown tissue such as the rootlets and the cortex of rootlets. The remedies can also be made from the sap.
In the peak time of germination, the raw material is taken from the buds during spring and the seeds in autumn. The reason for this is that specific plant enzymes and hormones are released during this timed harvesting process, offering greater benefits for the remedies.
Our remedy of choice is made from Quercus pedunculata (oak bud extract). It is a well-known and effective universal drainer for cellular detox, and is, in addition, an excellent choice to support dental hygiene.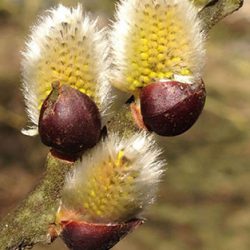 Say Hello to a Tasty Mouth!
An extra bonus is that our fabulous flavours also taste great! Try the Cool Mint, Rasberry KIsses or Fennel and Lemon Sparkle for added benefits to detoxify, improve your dental and physical health and to enhance your pearly whites!