WHAT IS OIL PULLING?
Oil Pulling is an ancient wisdom where oil is swirled in the mouth for 10-15 minutes. This process dislodges plaque and bacteria from the mouth, specifically the cavity causing germ called Streptococcus Mutans, and leaves you with beautiful, whiter teeth! If you want to limit your painful visits to the dentist, this is something to try!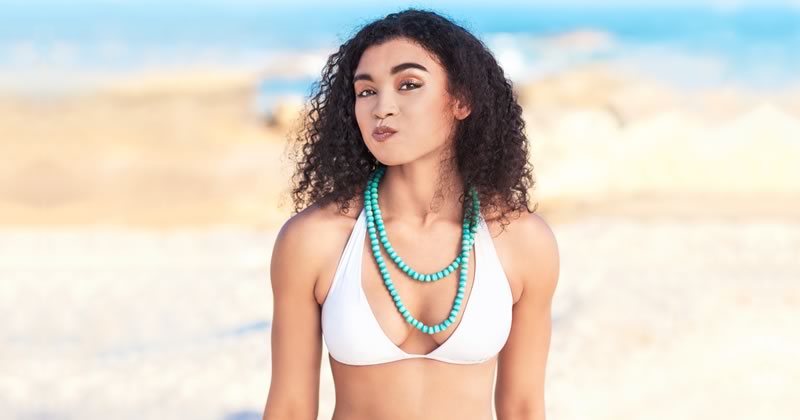 Whiter Teeth & Pure Detox with Cocobaci Oil Pulling!
COCOBACI – MORE THAN JUST OIL PULLING SACHETS
Cocobaci is formulated on the principle of ancient Oil Pulling, but with a modern twist. We have made it tasty, as well as the addition of the health benefits of Gemmotherapy and Pure Essential oils. The benefits are endless, for the short and long term. Say hello to natural detoxification, give yourself a wellness boost and enjoy a brighter smile and fresher breath.
I love this! Yes, you can buy a tub of coco oil itself cheaper. However, this gives you just the right amount (plus all that other essential oils) in a neat little package that makes the 10 minutes of swishing actually doable and it tastes great w the added mint! I love this product and highly recommend it!
-Carlette Farnas on Cocobaci Cool mint
My 15 year old daughter really wanted to try this kit to whiten her teeth. She has tried the usual kits that you can buy in the store, but wasn't too happy with the results. She has used this kit a few times so far, and both of us already notice that her teeth are much whiter. She is very happy with the results of this kit and will use this one in the future if she needs to whiten her teeth again.
-Jashawn Durma on Cocobaci Cool Mint
This Lemon/Fennel flavor is the BOMB DOT COM! My absolute Favorite! Initially brought the mixed box, but since then its Lemon all the way!
-Charlene Jones on Cocobaci Lemon Sparkle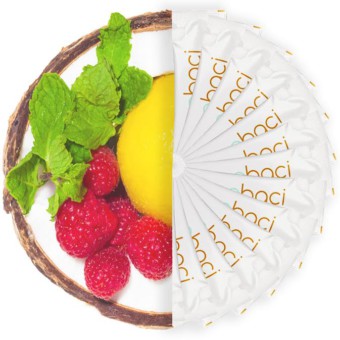 COCOBACI COMES IN 3 FLAVOURS
Lemon and Fennel Sparkle, Cool Mint, and Raspberry
So easy to use:

Open the sachet and squeeze the contents into your mouth. As it liquefies, start swirling it around, pulling and pushing it through your teeth, much like a mouthwash. After 10-15 minutes, spit it out and admire your pearly whites!
Start swirling today, 15 days from now you'll be glad you did!
Don't believe us? Have a look at some of these AMAZING before and after pictures!
BENEFITS OF COCOBACI
Improvement of dental health
Removes Bacteria and plaque
Detoxifies the body and assists with hangovers
Brighter, whiter teeth
Helps to prevent and relieve headaches
A great drainer for cellular detox